Back to News
Tribute to Beloved Bus Driver Norm Lewis
Posted on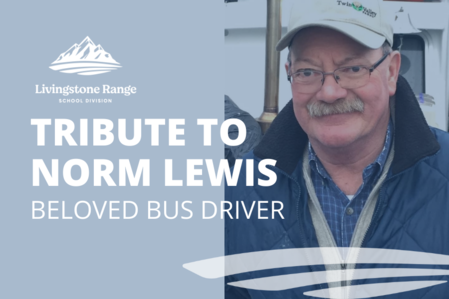 It is with great sadness that we announce the passing of beloved Livingstone Range School Division bus driver Norm Lewis on October 18, 2021.
Norm worked as a bus driver for LRSD for 30 years. Throughout the decades he was always reliable and willing to help. Norm had a great sense of humor, made lasting relationships, and was loved by all of his bus students. At the end of the school day you could count on a chorus of voices happily calling, "Norm's here!" when his bus pulled up.
As a community, our thoughts are with Norm's family and loved ones. He touched many lives and will be greatly missed.