Back to News
Pack Your Pack: Be Ready for School Each Day
Posted on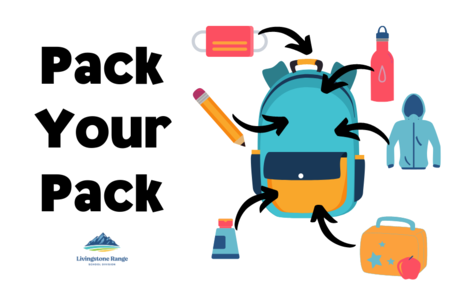 Pack Your Pack and be ready for school each day! Make sure that your child has a clean mask (or two!), a reusable water bottle, outdoor clothing for the weather (students will be going outside more often this year), lunch & snacks, personal hand sanitizer (hand sanitizer will be readily available in schools as well), and the supplies & books needed for the day.
And don't forget to complete the COVID-19 Alberta Health Daily Check each morning before you leave for school!
Click here for a downloadable Pack Your Pack poster.
Visit our Re-Entry 2020 Resources page for more information, posters, and guides.